At Upper Marlboro Veterinary Hospital, we strive to provide our patients and their owners with peace of mind through the highest quality veterinary services. We're pleased to offer the following services: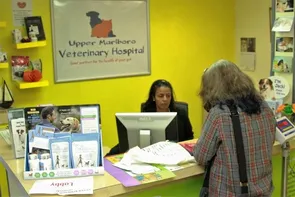 Our appointment book is computerized, which allows us to efficiently make appointments for you and your pet. Whether your pet visits us for routine wellness care or to diagnose a problem, you can expect your pet to receive gentle and comprehensive care. In each appointment, our veterinarians provide a full physical exam and treatment plan based on their findings. Our receptionists and team will attempt to accommodate all requests to the best of our ability.
On-Site Diagnostics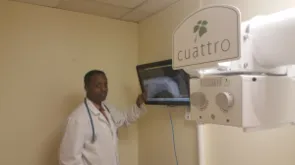 On-site state of the art HD digital X-ray equipment and blood analyzers, urinalysis and parasite testing enable our medical staff to make comprehensive treatment plans quickly, which can help speed up the healing process. We also maintain relationships with veterinarians who specialize in radiology, cardiology, and oncology. We also utilize commercial veterinary laboratories for specialized diagnostics and consultations.
Emergency & Urgent Care

We see emergency cases as a walk-in during our office hours case by case. Emergency office visit fee may be charged. Please call our main telephone number first for instructions in emergencies. Emergencies can be things such as accidental ingestion of poison, hit by car, and chocolate ingestion. If you ever feel that your pet needs emergency treatment for a life-threatening condition that may need overnight care or a few days of hospitalization it is better to take your pet immediately to the nearest 24 hr. Pet Emergency hospital.
We are also available for urgent care when the condition is not life-threatening. If you feel your pet needs to be seen before you can get an appointment, call us first and our veterinarians will work to "squeeze" you in between scheduled appointments. When you arrive, our receptionists will be able to give you an estimate of how long you may have to wait to be seen or if your pet is a candidate for a drop-off appointment.
Anesthesia

We utilize the safest available anesthetics to provide an extra margin of safety, especially for our older or high-risk patients. Using the most modern equipment, the patient's vital signs are monitored during all anesthetic procedures.

Surgery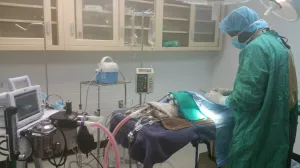 In addition to performing routine spay and neuter procedures, our veterinarians can also perform a variety of soft tissue surgeries. Schedule a preoperative consultation to learn more about how a particular procedure is performed.
Dentistry
Good oral care can improve the overall health of your pet. As part of helping our patients maintain optimal oral health, our technicians and doctors perform dental cleanings for pets. We perform extractions if needed.
Microchipping
We offer microchipping services because we want your pet to have a happy and long life with your family. A microchip can be inserted during a regular appointment or during most surgical procedures. Visit Datamars, the company we work with, to offer this service.
Pharmacy
For the health of our patients and convenience of our clients, we maintain a small on-site pharmacy. By keeping medications on-site, our veterinarians can quickly enact a desired course of treatment recommended for your pet.
Flea, Tick & Heartworm

We carry several products that help protect your pets against fleas, ticks, heartworm disease, and intestinal parasites. Our veterinarians will recommend which products best suit your pet based on their lifestyle during their next appointment.
Dietary Counseling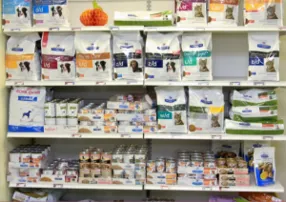 We carry Hill's Science Diet and Royal Canin prescription products to cater to our patients with special dietary needs. To specially order a diet or to place one of our products on hold, please call us during regular business hours. We will provide guidance regarding your pet's nutritional needs for each life stage, including dietary requirements for growth, weight maintenance and performance.

Boarding

We provide limited pet boarding as a service to our existing clients for pets that weigh < 60 lb. and > 8-month-old age. Because we are a veterinary facility, we need to see and perform an initial exam for any NEW PETS to use our boarding service. We need to establish a veterinary patient relationship first. This is a state veterinary governing law requirement. The office visit fee is discounted by 20% for this exam. During this visit we may also need to update vaccinations and screening tests your pet may need to be up to date.
All boarders receive personal attention from our caring staff. Pets may be dropped off and picked up during regular business hours Monday through Saturday. All pets should be up to date on all their core vaccination and vaccination against canine influenza, current on heartworm and fecal test, up to date on their heartworm, fleas, and ticks' prevention.

Pricing

Weight Rates
Under 10 lbs. $35.00
10-25 lbs. $37.00
26-50 lbs. $42.00
50-60 lbs. $47.00
Medication administration costs $3.00 per administration.

Bathing

We are deeply sorry for any inconvenience this may have on our grooming clients, however at this time we are unfortunately unable to offer grooming services to our clients. We will only be able to offer medical grooming/shaving under sedation, routine, and therapeutic bathing services.

Discounts

Upper Marlboro Veterinary Hospital offers discounted services to local area rescue groups. Pre-approval is required to qualify for the rescue group discounts, please call us for more information.